𝐒𝐡𝐫𝐞𝐲𝐚 𝐓𝐞𝐜𝐡 𝐒𝐨𝐥𝐮𝐭𝐢𝐨𝐧𝐬 𝐈𝐬 𝐀 𝐓𝐨𝐩 𝐂𝐥𝐚𝐬𝐬, 𝐑𝐞𝐥𝐢𝐚𝐛𝐥𝐞 & 𝐑𝐞𝐬𝐮𝐥𝐭-𝐃𝐫𝐢𝐯𝐢𝐧𝐠 𝐃𝐢𝐠𝐢𝐭𝐚𝐥 𝐦𝐚𝐫𝐤𝐞𝐭𝐢𝐧𝐠 𝐀𝐠𝐞𝐧𝐜𝐲 𝐈𝐧 𝐈𝐧𝐝𝐢𝐚.
"Tension kyun Le rahe ho? Hum hai Na apki Seva Mein"

THROUGH INNOVATIVE DIGITAL EXPERIECNE
Shreya Tech Solutions is a strategic digital marketing company powered by digital technology, market research, and data analytics. We nurture prospective target networks through insightful strategy, responsive design, and impactful digital experiences. We are the innovators powering the digital landscape.
At SHREYA TECH SOLUTIONS (STS), a Chennai-based comprehensive digital marketing and IT solutions provider offering services such as Website Design and Development, Search Engine Optimization (SEO) & Search Engine Marketing (SEM), Content Marketing, Social Media Optimization (SMO) & Social Media Marketing (SMM), Graphic Designing, Domain & Hosting, and other advanced and modern Internet Marketing Services.
Digital marketing is an integral part of today's businesses and individuals. In these cases, we help you to drive leads and increase sales and revenue leading to more significant ROI with our digital marketing initiatives. We prepare potential custom-oriented plans to grow your business exponentially. We leverage our extensive experience and pool of talented resources to deliver flawlessly and result-oriented IT services to businesses around the world. Over the years, we have maintained the trust of our customers and built long-term relationships.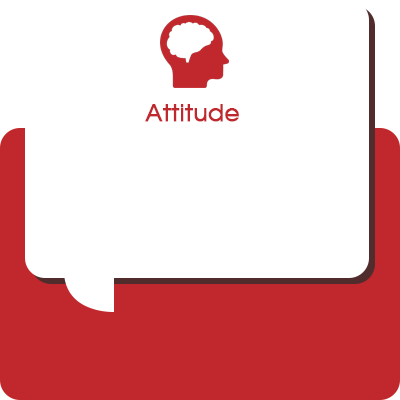 Determined and winning attitude to do what others never imagined also!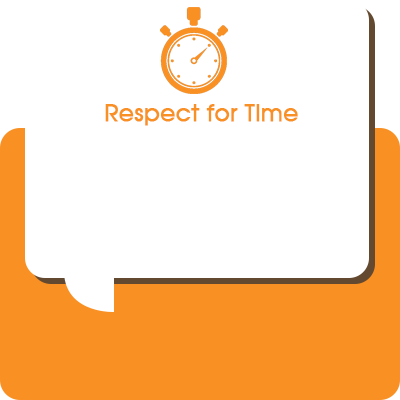 Time is money and money is business & we have a habit of delivering on time!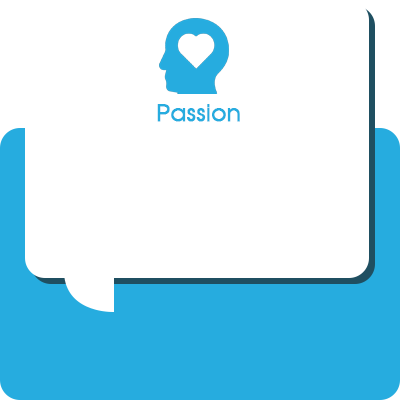 We love what we do!! Passionate of everything related to digital world & beyond!
Client

Testimonials
"𝐒𝐡𝐫𝐞𝐲𝐚 𝐓𝐞𝐜𝐡 𝐒𝐨𝐥𝐮𝐭𝐢𝐨𝐧𝐬 𝐢𝐬 𝐭𝐡𝐞 𝐛𝐞𝐬𝐭 𝐖𝐞𝐛𝐬𝐢𝐭𝐞 𝐝𝐞𝐬𝐢𝐠𝐧𝐢𝐧𝐠 𝐚𝐧𝐝 𝐃𝐢𝐠𝐢𝐭𝐚𝐥 𝐦𝐚𝐫𝐤𝐞𝐭𝐢𝐧𝐠 𝐜𝐨𝐦𝐩𝐚𝐧𝐲 𝐈 𝐡𝐚𝐯𝐞 𝐞𝐯𝐞𝐫 𝐰𝐨𝐫𝐤𝐞𝐝 𝐰𝐢𝐭𝐡 ! 𝐈 𝐣𝐮𝐬𝐭 𝐰𝐚𝐧𝐭𝐞𝐝 𝐭𝐨 𝐞𝐱𝐩𝐫𝐞𝐬𝐬 𝐦𝐲 𝐡𝐞𝐚𝐫𝐭𝐢𝐞𝐬𝐭 𝐭𝐡𝐚𝐧𝐤𝐟𝐮𝐥𝐧𝐞𝐬𝐬 𝐭𝐨 𝐭𝐡𝐞 𝐜𝐨𝐦𝐩𝐚𝐧𝐲 𝐭𝐡𝐚𝐭 𝐡𝐚𝐯𝐞 𝐦𝐚𝐝𝐞 𝐦𝐲 𝐰𝐞𝐛𝐬𝐢𝐭𝐞 𝐝𝐞𝐬𝐢𝐠𝐧 𝐢𝐧 𝐭𝐡𝐞 𝐠𝐢𝐯𝐞𝐧 𝐭𝐢𝐦𝐞𝐥𝐢𝐧𝐞. 𝐅𝐚𝐛𝐮𝐥𝐨𝐮𝐬 𝐞𝐱𝐩𝐞𝐫𝐢𝐞𝐧𝐜𝐞 𝐰𝐨𝐫𝐤𝐢𝐧𝐠 𝐰𝐢𝐭𝐡 𝐬𝐮𝐜𝐡 𝐩𝐫𝐨𝐟𝐞𝐬𝐬𝐢𝐨𝐧𝐚𝐥𝐬."
"𝐈 𝐣𝐮𝐬𝐭 𝐰𝐚𝐧𝐭𝐞𝐝 𝐭𝐨 𝐬𝐚𝐲 𝐭𝐡𝐚𝐧𝐤 𝐲𝐨𝐮 𝐭𝐨 𝐌𝐫. 𝐌𝐚𝐧𝐨𝐣 ! 𝐇𝐞 𝐡𝐚𝐬 𝐭𝐡𝐞 𝐫𝐢𝐠𝐡𝐭 𝐭𝐞𝐚𝐦 𝐚𝐧𝐝 𝐡𝐞 𝐰𝐨𝐫𝐤𝐬 𝐚𝐬 𝐩𝐞𝐫 𝐡𝐢𝐬 𝐜𝐨𝐦𝐦𝐢𝐭𝐦𝐞𝐧𝐭𝐬. 𝐈 𝐡𝐚𝐯𝐞 𝐧𝐞𝐯𝐞𝐫 𝐬𝐞𝐞𝐧 𝐬𝐮𝐜𝐡 𝐝𝐞𝐝𝐢𝐜𝐚𝐭𝐞𝐝 𝐜𝐨𝐦𝐩𝐚𝐧𝐲 𝐩𝐫𝐨𝐯𝐢𝐝𝐢𝐧𝐠 𝐬𝐤𝐢𝐥𝐥𝐞𝐝 𝐝𝐢𝐠𝐢𝐭𝐚𝐥 𝐦𝐚𝐫𝐤𝐞𝐭𝐢𝐧𝐠 𝐬𝐨𝐥𝐮𝐭𝐢𝐨𝐧𝐬 𝐭𝐡𝐚𝐭 𝐬𝐚𝐭𝐢𝐬𝐟𝐲 𝐞𝐚𝐜𝐡 𝐨𝐟 𝐦𝐲 𝐧𝐞𝐞𝐝𝐬."
"𝐒𝐡𝐫𝐞𝐲𝐚 𝐓𝐞𝐜𝐡 𝐒𝐨𝐥𝐮𝐭𝐢𝐨𝐧𝐬 𝐢𝐬 𝐚 𝐠𝐞𝐧𝐮𝐢𝐧𝐞 𝐜𝐨𝐦𝐩𝐚𝐧𝐲 𝐭𝐡𝐚𝐭 𝐝𝐨𝐞𝐬 𝐞𝐯𝐞𝐫𝐲 𝐰𝐨𝐫𝐤 𝐢𝐧 𝐭𝐢𝐦𝐞. 𝐈 𝐰𝐚𝐧𝐭 𝐭𝐨 𝐬𝐩𝐞𝐜𝐢𝐚𝐥𝐥𝐲 𝐭𝐡𝐚𝐧𝐤 𝐌𝐫. 𝐌𝐚𝐧𝐨𝐣 𝐟𝐨𝐫 𝐚𝐥𝐥 𝐡𝐢𝐬 𝐡𝐚𝐫𝐝 𝐰𝐨𝐫𝐤 𝐡𝐞 𝐡𝐚𝐬 𝐝𝐨𝐧𝐞 𝐭𝐨 𝐩𝐫𝐨𝐦𝐨𝐭𝐞 𝐦𝐲 𝐛𝐫𝐚𝐧𝐝. 𝐍𝐨𝐰 𝐈 𝐚𝐦 𝐠𝐞𝐭𝐭𝐢𝐧𝐠 𝐦𝐚𝐱𝐢𝐦𝐮𝐦 𝐛𝐮𝐬𝐢𝐧𝐞𝐬𝐬 𝐨𝐧𝐥𝐲 𝐛𝐞𝐜𝐚𝐮𝐬𝐞 𝐨𝐟 𝐒𝐄𝐎 𝐝𝐨𝐧𝐞 𝐛𝐲 𝐒𝐡𝐫𝐞𝐲𝐚 𝐓𝐞𝐜𝐡 𝐒𝐨𝐥𝐮𝐭𝐢𝐨𝐧𝐬 ! 𝐓𝐡𝐚𝐧𝐤𝐬 𝐭𝐨 𝐭𝐡𝐞 𝐞𝐧𝐭𝐢𝐫𝐞 𝐝𝐞𝐯𝐨𝐭𝐞𝐝 𝐭𝐞𝐚𝐦 𝐨𝐟 𝐒𝐓𝐒"
"𝐒𝐡𝐫𝐞𝐲𝐚 𝐓𝐞𝐜𝐡 𝐒𝐨𝐥𝐮𝐭𝐢𝐨𝐧𝐬 𝐡𝐚𝐯𝐞 𝐦𝐚𝐝𝐞 𝐚 𝐠𝐫𝐞𝐚𝐭 𝐣𝐨𝐛 𝐝𝐞𝐬𝐢𝐠𝐧𝐢𝐧𝐠 𝐨𝐮𝐫 𝐰𝐞𝐛𝐬𝐢𝐭𝐞! 𝐓𝐡𝐞𝐲 𝐝𝐞𝐬𝐢𝐠𝐧𝐞𝐝 𝐚𝐧 𝐚𝐦𝐚𝐳𝐢𝐧𝐠 𝐰𝐞𝐛𝐬𝐢𝐭𝐞 𝐟𝐨𝐫 𝐦𝐲 𝐛𝐫𝐚𝐧𝐝 𝐚𝐧𝐝 𝐈 𝐚𝐦 𝐠𝐨𝐢𝐧𝐠 𝐭𝐨 𝐫𝐞𝐟𝐞𝐫 𝐦𝐲 𝐟𝐫𝐢𝐞𝐧𝐝𝐬 𝐭𝐨 𝐡𝐢𝐫𝐞 𝐒𝐓𝐒. 𝐈 𝐚𝐦 𝐞𝐬𝐩𝐞𝐜𝐢𝐚𝐥𝐥𝐲 𝐢𝐦𝐩𝐫𝐞𝐬𝐬𝐞𝐝 𝐰𝐢𝐭𝐡 𝐜𝐨𝐨𝐫𝐝𝐢𝐧𝐚𝐭𝐢𝐨𝐧 𝐭𝐡𝐞𝐲 𝐡𝐚𝐯𝐞 𝐰𝐢𝐭𝐡 𝐮𝐬. 𝐓𝐡𝐞𝐲 𝐮𝐧𝐝𝐞𝐫𝐬𝐭𝐚𝐧𝐝 𝐞𝐚𝐜𝐡 𝐨𝐟 𝐨𝐮𝐫 𝐧𝐞𝐞𝐝𝐬 𝐚𝐧𝐝 𝐚𝐜𝐜𝐨𝐫𝐝𝐢𝐧𝐠𝐥𝐲 𝐝𝐞𝐬𝐢𝐠𝐧𝐞𝐝 𝐚 𝐰𝐞𝐛𝐬𝐢𝐭𝐞 𝐟𝐨𝐫 𝐦𝐞."
"𝐈𝐭'𝐬 𝐠𝐫𝐞𝐚𝐭 𝐰𝐨𝐫𝐤𝐢𝐧𝐠 𝐰𝐢𝐭𝐡 𝐭𝐡𝐞 𝐥𝐞𝐚𝐝𝐢𝐧𝐠 𝐒𝐄𝐎 𝐞𝐱𝐩𝐞𝐫𝐭 𝐢𝐧 𝐂𝐡𝐞𝐧𝐧𝐚𝐢. 𝐓𝐡𝐞𝐲 𝐚𝐫𝐞 𝐭𝐡𝐞 𝐛𝐞𝐬𝐭 𝐝𝐢𝐠𝐢𝐭𝐚𝐥 𝐦𝐚𝐫𝐤𝐞𝐭𝐢𝐧𝐠 𝐚𝐠𝐞𝐧𝐜𝐲 𝐈 𝐡𝐚𝐯𝐞 𝐞𝐯𝐞𝐫 𝐰𝐨𝐫𝐤𝐞𝐝 𝐰𝐢𝐭𝐡. 𝐓𝐡𝐞𝐲 𝐩𝐫𝐨𝐦𝐨𝐭𝐞𝐝 𝐮𝐬 𝐬𝐦𝐚𝐫𝐭𝐥𝐲 𝐢𝐧 𝐨𝐮𝐫 𝐭𝐚𝐫𝐠𝐞𝐭𝐞𝐝 𝐜𝐢𝐭𝐢𝐞𝐬 𝐚𝐧𝐝 𝐬𝐭𝐚𝐭𝐞𝐬 𝐰𝐡𝐞𝐫𝐞 𝐰𝐞 𝐚𝐫𝐞 𝐬𝐞𝐫𝐯𝐢𝐧𝐠. 𝐓𝐡𝐞𝐲 𝐩𝐥𝐚𝐜𝐞𝐝 𝐨𝐮𝐫 𝐰𝐞𝐛𝐬𝐢𝐭𝐞 𝐢𝐧 𝐭𝐡𝐞 𝐟𝐢𝐫𝐬𝐭 𝐏𝐚𝐠𝐞 𝐨𝐟 𝐆𝐨𝐨𝐠𝐥𝐞. 𝐍𝐢𝐜𝐞 𝐭𝐞𝐚𝐦 𝐰𝐨𝐫𝐤."